Description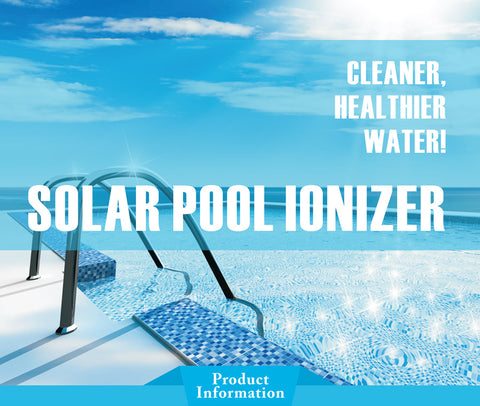 KILL ALGAE AND REDUCE THE NEED FOR CHLORINE:
The Solar Pool Ionizer kills algae and prevents it from returning. The unit simply floats in your pool and uses copper ionization to kill algae before it has a chance to form and take over your pool.
SAVES TIME AND MONEY:
Say goodbye to algaecides, shocks and hours of algae-scrubbing. The reduces chlorine consumption by up to 80% and saves you $300-$500 per year in chemicals alone.
WORKS WITH ALL POOL TYPES:
In-ground, above-ground, saltwater, and chlorine pools. Also safe for all finishes, including, plaster, pebble, quartz, tile, and vinyl liners.
EVERYTHING YOU NEED TO STOP ALGAE GROWTH:
The includes one copper anode, metal cleaning brush, and a copper test kit. Copper anode lasts approximately one year before needing replacement.