Description
Say Hello To The Most Comfortable And Efficient Leggings On The Market! The Fitburn™ Anti Cellulite Leggings Are Designed For Maximum Comfort And To Make Your Body Look Amazing. Designed To Lift Your Booty And Give You The Look You Desire! These Anti Cellulite Leggings Were Designed To Compress On Your Body Which Helps With Your Workouts And Muscle Recovery! Look Great, Feel Great, And Recover Great When You Buy These Fitburn Anti Cellulite Leggings Today!
BENEFITS TO OWNING FITBURN ANTI CELLULITE LEGGINGS!
Super Durable And Comfortable! These Anti Cellulite Leggings Are Light And Soft As A Pillow! They Are The Most Comfortable Pants You Will Ever Wear In Your Life! Customers Always Buy More Than One Because Once They Get The First Pair They Only Want To Wear These Fitburn Leggings Whether Its For Workouts Or Just For Everyday Wear!
Ultra-lightweight Fabric Is Sweat-wicking And Quick-drying And Keeps Body At A Cool Temperature!- These Anti Cellulite Pants Are Designed To Absorb Moisture And Sweat So You Dont Feel All Icky After Your Workouts Or Just From Casual Wear. Designed To Cool The Body So You Feel Just Right At All Times Never Too Hot Or Cold Making Them Perfect For All Seasons!
Compression Helps With Muscle Toning As Well As Muscle Recovery Times!- One Of The Most Cool Features About These Pants Is That They Not Only Make You Feel Great But They Help With Your Workout! The Intelligent Microfibers Are Designed To Compress Onto Those Muscles And That Compression Helps Relieve Tension In The Muscles Increasing Workout Results And Recovery Times For Muscles Making Your Workout 10x More Effective!!!
Butt Lifting Pants That Makes Your Body Look Great!- The Ultra Compressing Material Is Designed To Give You That Firm Round Butt Lifting Effect That Makes Your Booty Look Amazing! Look Great And Feel Amazing With These Fitburn Leggings!
Designed And Textured To Target Loose Skin!- These Pants Are Designed With Technical Sculpting Fabric To Compress Onto Your Cellulite And Not Only Hide It But Essentially Reshape And Get Rid Of Your Unwanted Cellulite!
OUR ANTI-CELLULITE HIGH WAISTED LEGGINGS ARE VERSATILE LEGGINGS WITH SLIMMING, PUSH UP AND A TEXTURED DESIGN, INTENDED TO HIDE THE APPEARANCE OF CELLULITE AND IMPERFECTIONS. FEATURES AN IMPROVED SILHOUETTE, THANKS TO THE EXTREMELY ELASTIC COMPRESSED FABRIC.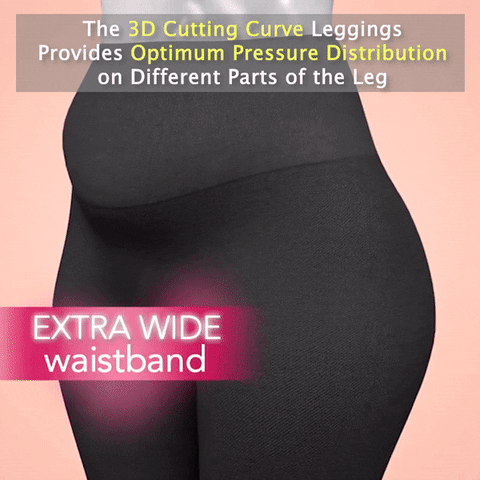 MADE FROM TECHNICAL SCULPTING FABRIC, YOUR LEGS AND BUTT WILL NEVER BE THE SAME, WITH THE PERFECT TEXTURED PATTERN TO MASK ANY CELLULITE AND THE COMPRESSION LIFTING FABRIC TO SCULPT YOUR CURVES, THEY PERFORM FOR ALL ACTIVITIES WEATHER ITS HANGING OUT AROUND THE HOUSE OR GOING OUT FOR A WORKOUT, YOU WILL FEEL COMFORTABLE AND SECURE.
THESE RUCHED TEXTURED PATTERN TARGETS THE LOOSE SKIN ON YOUR LEGS FLAWED BY CELLULITE WHILING ACCENTUATING YOUR CURVES BY LIFTING YOUR BUTT & AND GIVING YOU TUMMY CONTROL.
THE POLYAMIDE MICROFIBRES HAVE BIO-ACTIVATED MINERAL CRYSTALS INTEGRATED TO HIDE & VANISHEVEN THE MOST STUBBORN CELLULITE.
Features
High-stretch fabric is very supportive for maximum confidence

Visibly reduces unwanted cellulite on legs

Tightens & firms loose skin on thighs.

Ultra-Compression knitting to reshape & tone silhouette.

High-waist & thickened woven for mid section & tummy flattening control

Ultra-lightweight fabric is sweat-wicking and quick-drying

AND YES THESE ARE HIGH QUALITY AND SQUAT PROOF!!😍😍
Sizing
Please review our sizing guide carefully before choosing your size.
Sizing generally runs one size smaller than USA / EU sizing, if you are XS in USA/EU, you will fit our S. If you are a USA/EU S, you will fit our M, etc.)
We advise to size closest to the minimum value on this chart for the best possible fit
Variance in sizing values is due to the minimum and maximum stretch potential in the fabric.
| | | | |
| --- | --- | --- | --- |
| Size (Inch) | Waist | Hip | Length |
| S | 25-27 | 28-35 | 34.6 |
| M | 27-29 | 30-37 | 35 |
| L | 29-30 | 32-38 | 35.5 |
| XL | 30-32 | 33-41 | 36 |
| XXL | 33-38 | 38-44 | 36.5 |
| | | | |
| --- | --- | --- | --- |
| Size (cm) | Waist | Hip | Length |
| S | 64-68 | 72-90 | 88 |
| M | 68-72 | 76-94 | 89 |
| L | 72-76 | 80-98 | 90 |
| XL | 79-80 | 84-102 | 91 |
| XXL | 81-96 | 96-110 | 92.5 |
90% Polyester

Pull On closure

High quality material component with 90% polyamide 10% spandex. Skinny, breathable and very soft to wear, comfortable fit

Elatic waistband. Sexy honeycomb well constructed, butt scrunch style, shape your body curves as dream. Lightweight fabric, cool and quick dry, keeps comfy all day

Unique leggings with fantastic texture design. Cute fabric,superior craftsmanship, durable, great quality, no distortion

Slimming built. Just get it, show your slender leg and curvey build, accentuate the booty , flattering, good for the perfect body figure exercise

Fitness sports or casual daily wear. Fashionable elements and sporty construction makes this leggings really suitable for running, jogging, cycling,lifting, gym trainning ect