Description

FLOATING SPEAKER LAMP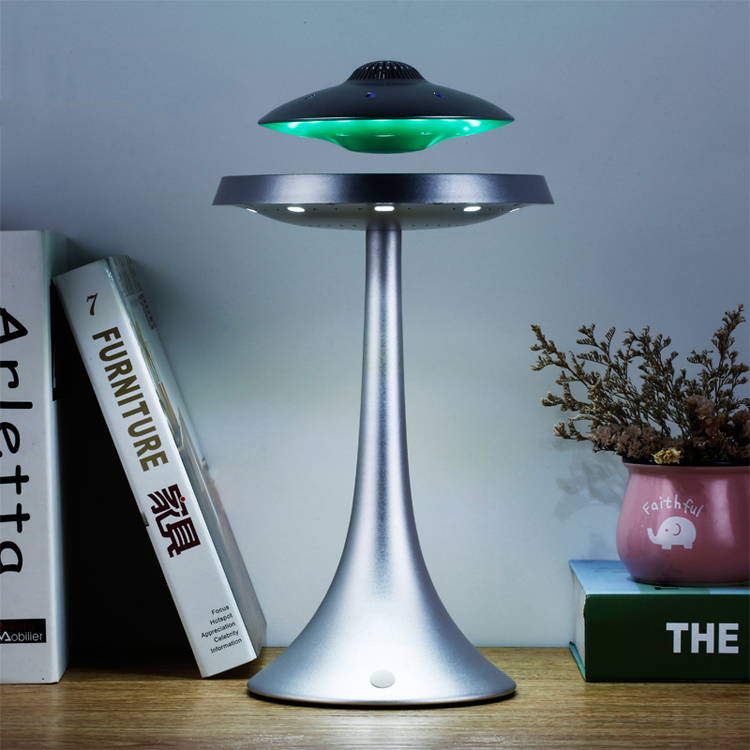 While the UFO Lite is a stunningly attractive decoration piece that will have your friends and family begging to know from what universe you got this thing from…
Prepare to also show off its super-loud music playing capabilities! 
Connects to any bluetooth device

Premium brushed metal design

FLOATING EFFECT
Using innovative magnetic technology, the UFO Lite presents an awesome floating effect.
30-Day Money-Back Guaranteed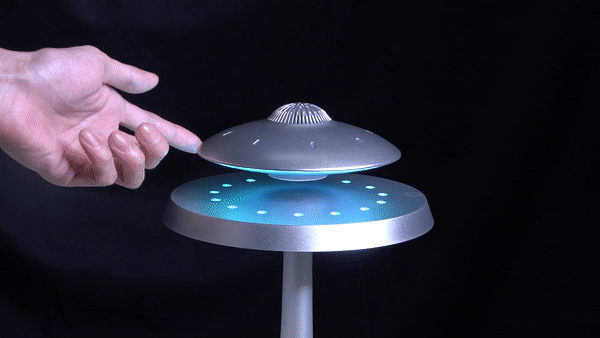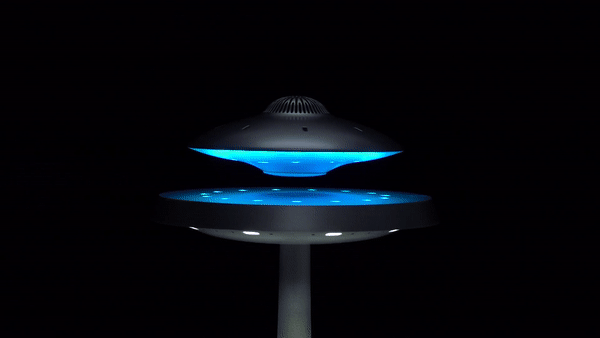 Prepare for a beautiful luminous glow that will create a space-like atmosphere in your home.
PLAYS MUSIC
If you thought it just floats and spins… think again! 
The flying saucer is also a standalone speaker that will blast all of your favorite musicand allows you to answer/talk on the phone!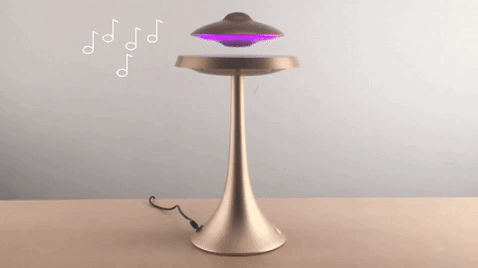 Simply navigate to the bluetooth settings of your device and connect in an instant!
High-definition Bluetooth 4.0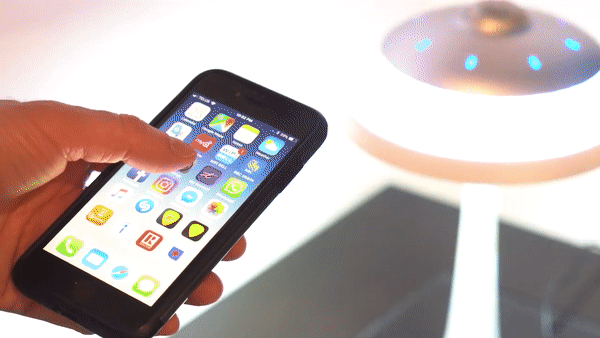 When placed onto the base, it charges wirelessly for all day playback, and can also be removed for on-the-go listening.
30-Day Money-Back Guaranteed
8 hours of on-the-go playback

Unlimited playback while wirelessly charging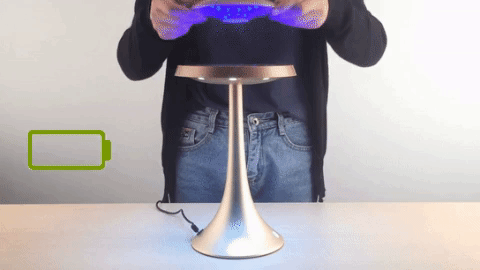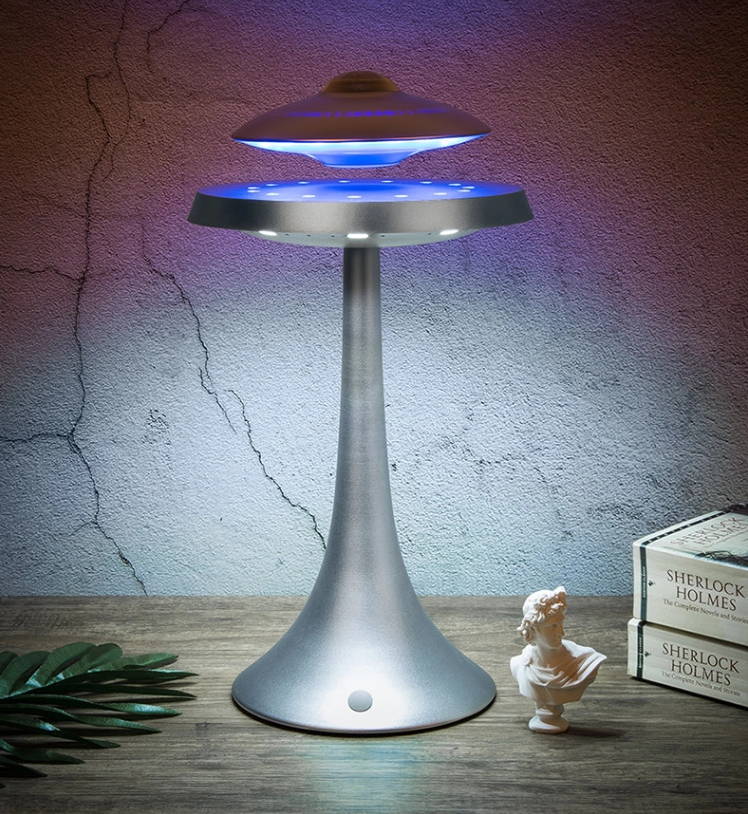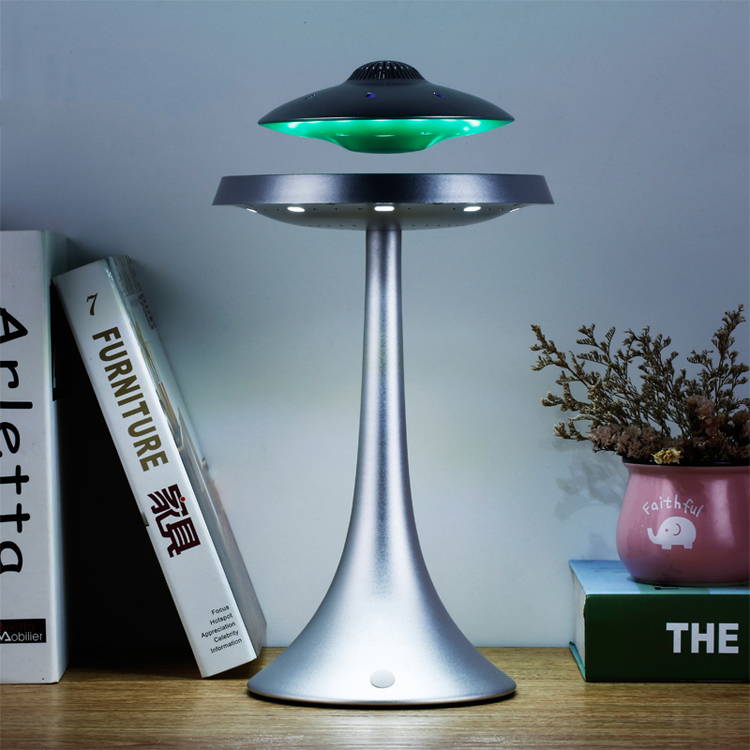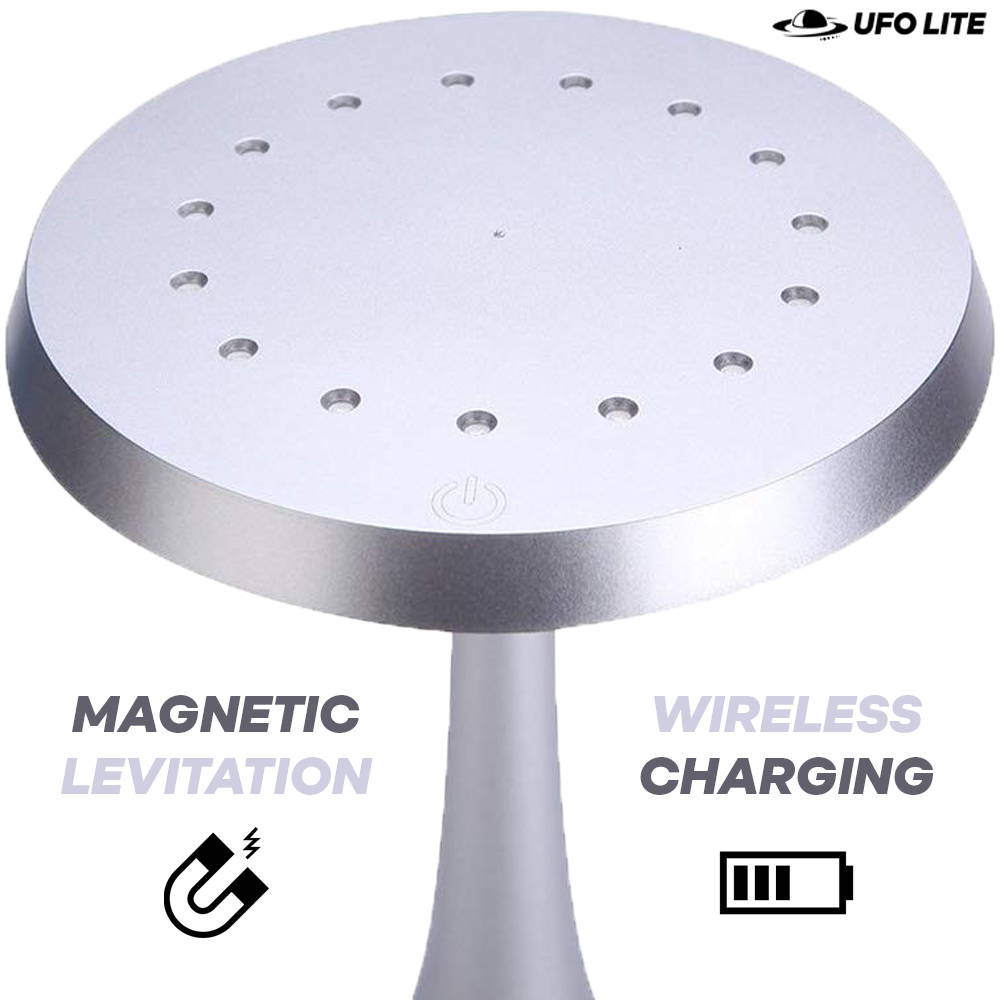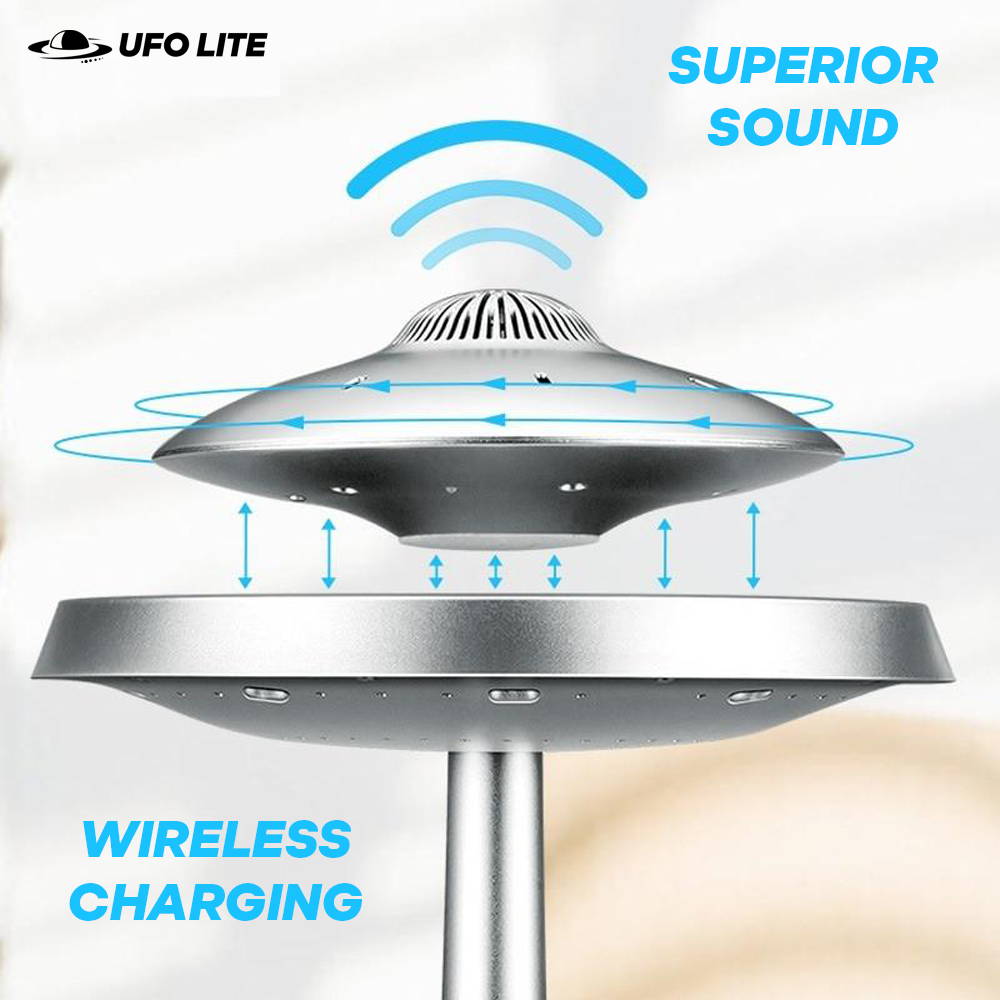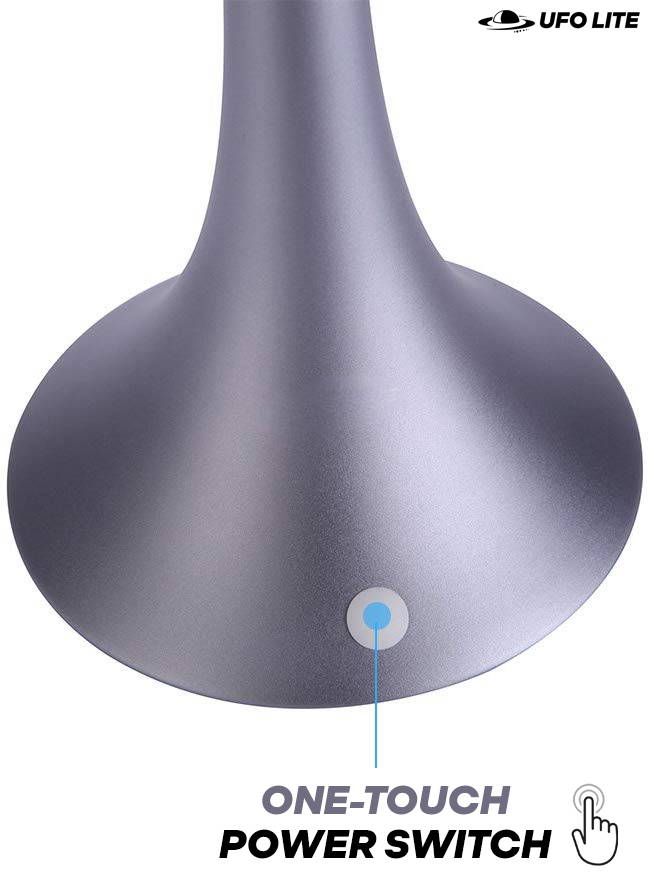 Let's get take a deeper look inside the UFO Lite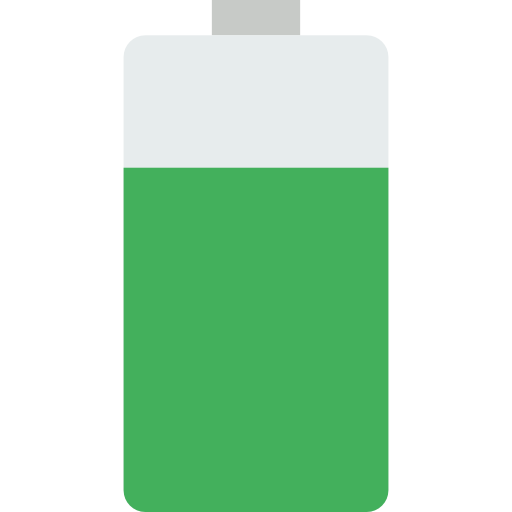 Powered by a 200MA 3.7V wireless charging base for unlimited playback.
The UFO speaker has a battery life of 8 hours when used on-the-go.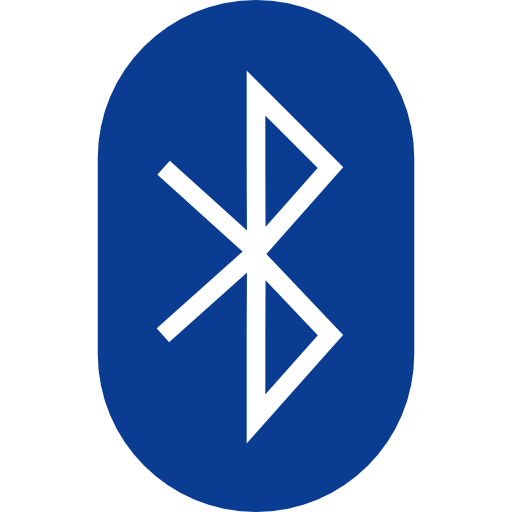 Seamlessly connects with all of your devices using the latest Bluetooth 4.0 UK CSR aptX® chipset.
Connection Range: 10 meters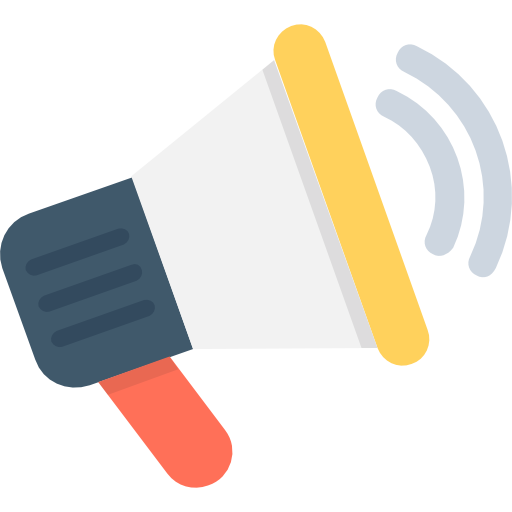 With a 40mm and 5W speaker, it emits an astonishingly loudand crystal clear sound.
Frequency Range: 105k-20k Hz

The UFO Lite is powered on instantly with just the press of a button.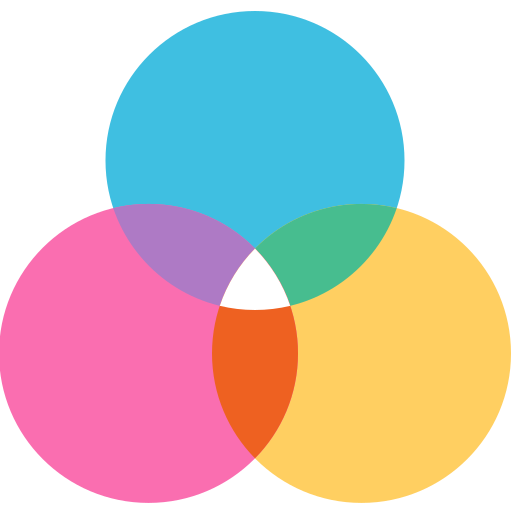 Super bright, low consumption LED lighting with smooth colorful transitions for a nice, spacial vibe.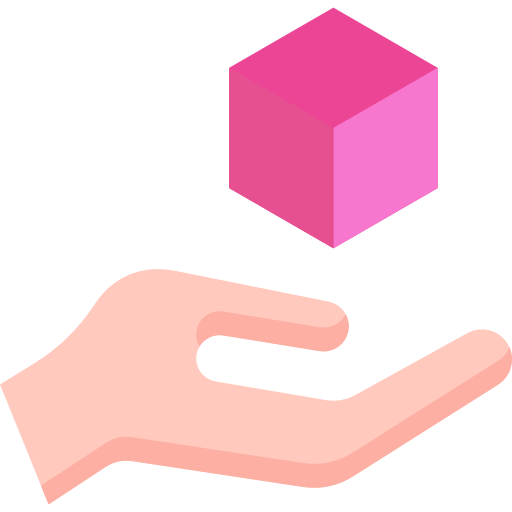 The base uses repelling forces of magnets to create an attractive floating effect.
Full height: 35cm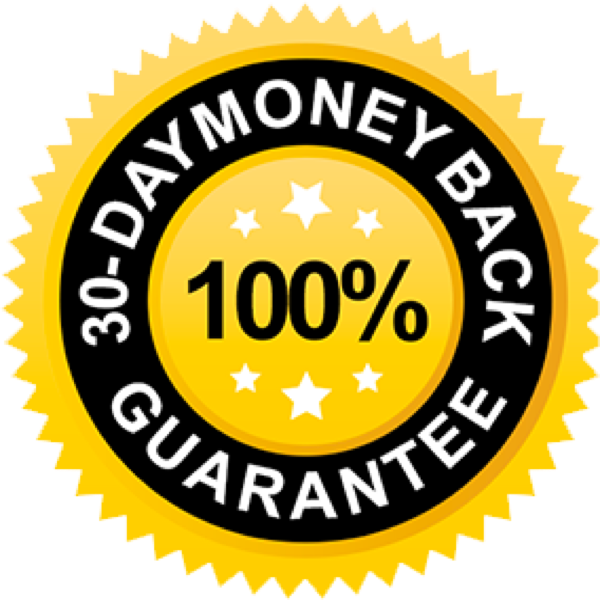 30 DAY MONEY BACK GUARANTEE
If your UFO Lite arrives or becomes defective within 30 days of normal usage, we will gladly issue you a free replacement or full refund!